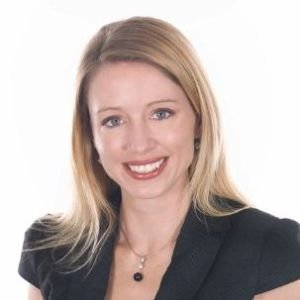 Sharon Hunneybell is the Community Manager for Opmantek, a leading provider of Open Source Network Management and IT Audit software, and has been an active contributor to the Gold Coast startup community for several years.
She has a passion for technology, innovation and collaboration and a keen interest in promoting and increasing youth participation in startups and technology.
The Podcast
Podcast: Play in new window | Download
Subscribe: Apple Podcasts | RSS
Or you can subscribe via
Stitcher Radio
or via
email
More about Sharon and Contact Details
Community Manager at Opmantek
In Sharon's 18 months as Community Leader at Opmantek, the user base has doubled to 100,000 organisations, which could include hundreds of individuals in organisations, with the user base in terms of people being more like 1 million. In around 130 countries, of which some 30% are in the USA. Strong in Latin America.
Qualities of a community leader
Communication skills
Genuine desire to build relationships with customers
Good at customer service
Openness
Good level of marketing/PR skills
Co-Founder, Startup Apprentice
Startup Apprentice delivers award winning, action based entrepreneurial education programs that teach the 'Silicon Valley' lean approach to starting a business to high-school students.
Our experience based learning helps bridge the gap between book-smarts and street-smarts, with a fully immersive, hands-on, experienced based program where students actually launch a new business or social enterprise.
Startup Apprentice grew out of Gold Coast startup weekends, towards the end of 2013. Started with a pilot at Varsity College, Gold Coast, in June 2014. Have now involved some 600 high school students.
The leadership style they promote in the program is very collaborative. The students embrace that really well: accountability plus working better and faster together.
Leadership and Transition from Innovator to CEO
Two different roles. Leader of a startup needs very different skillset from someone leading an established business. Great metaphor of "safari leader" vs bus driver or train driver. Founder-developers need to decide early on whether they really want to become "bus drivers".
A New Style of Leadership Needed for the Digital Age?
Basic principles of good business will always be the same – still need common sense and good ethics. Business now more social.
More about Sharon and Contact Details
Sharon is well known, well liked and highly respected in the local tech and startup community as the co-founder of Startup Apprentice.
At the 2014 Westpac Bank's Community Leaders Awards, Sharon was one of three finalists in the Start-up Leader category. She was also named by the Queensland Government as an 'Innovation Champion' under the Innovation and Science Champions program.
Contact Details
Sharon at Opmantek: http://opmantek.com and click on the Contact us tab
Sharon on Twitter: @shazzybell
Startup Apprentice: http://startupapprentice.com.au
Subscribe and Never Miss an Episode
You can subscribe to the Let's Talk Leadership podcast show via iTunes, Android, Stitcher, RSS, or via email.
The following two tabs change content below.
Business coach and digital entrepreneur
. With coach training from
Coachville.com
and its Graduate School of Coaching, and a founding member of the
International Association of Coaching
, Des has been coaching business owners and entrepreneurs for the past 20 years. Over the same period he has also been actively engaged in promoting the business opportunities of the digital economy. He is a certified Neurolinguistic Programming (NLP) coach, and a certified specialist in social media strategy and affiliate marketing.
Latest posts by Des Walsh (see all)