I strongly believe that every one of us has the potential to do great things, to be great in some way.
My mission as a coach is to elicit that greatness in every one who chooses to work with me.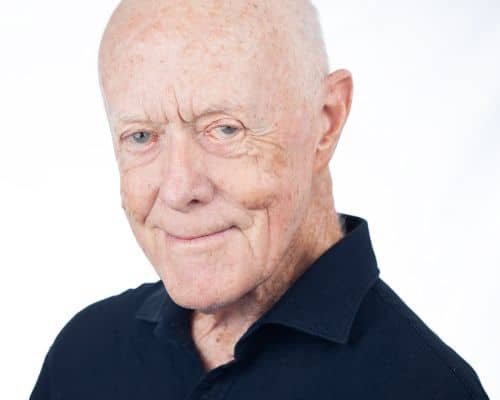 Hi, I'm Des Walsh. I'm a business coach and digital entrepreneur, a strategic "thinking partner" for business owners and entrepreneurs. My mission is to elicit the inherent greatness in my clients.
I've been in business for 20+ years, previously a senior executive in the Australian Government, then a business sector CEO, communications consultant, industry training specialist and executive coach.
My coach training is from Coachville and its Graduate School of Coaching (now merged into the School of Coaching Mastery).
I was a founding member of the International Association of Coaching (IAC)® and served for a time as a member of the IAC Board of Governors.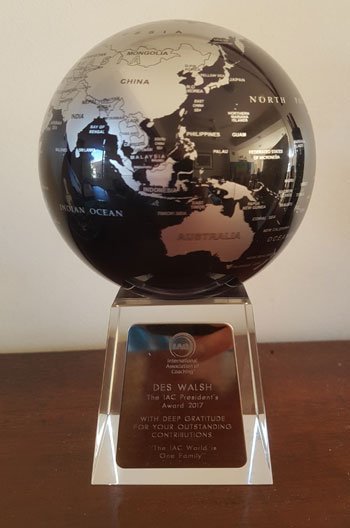 In September 2017 I was honoured to receive the IAC President's Award 2017 "for outstanding contributions" to the organisation.
Two of the major communication and business challenges of our time are the impacts of digital disruption and, related but distinct, of social media. I try to keep up, both for my business and to be better equipped to serve my coaching clients. With a background in the humanities, not computer science, my attention is more on the sociological and human communication aspects than on the engineering!
I've been actively engaged for over 20 years in promoting the business opportunities of the digital economy. I'm a social media early adopter and a certified specialist in social media strategy, from the Society 3 Social Media Academy.
I've been blogging since 2003 and co-authored of the first ever book about LinkedIn, the best-selling LinkedIn for Recruiting, I've been the owner of various groups on Yahoo!, LinkedIn and Facebook and I'm a podcaster (the Let's Talk Leadership show). I know my way around the socialmediasphere, with its hazards and its opportunities. I use this knowledge to help clients cut through the hype and jargon, and make sensible, strategic business decisions about social media.
I have the great good fortune to live, with my wife and business partner Suzie Cheel, in walking distance of great surfing beaches on Australia's Gold Coast.
I coach mostly by live video or phone, which saves you and me time and money: or in person just about anywhere in the world (no war zones), by request, and it's extra.
More details at my LinkedIn profile.
It has been my pleasure to have Des as my business coach for the past 17 years. Des combines all the fundamentals of a good coach – expert knowledge; clear manner; guidance and suggestion rather than didactic instruction – with a leading edge knowledge of the way social media can improve my business. He is a trusted colleague and a key part of the continued success of my firm. Kris Gale, Chairman, Michael Johnson Associates
Bio – The Bigger Picture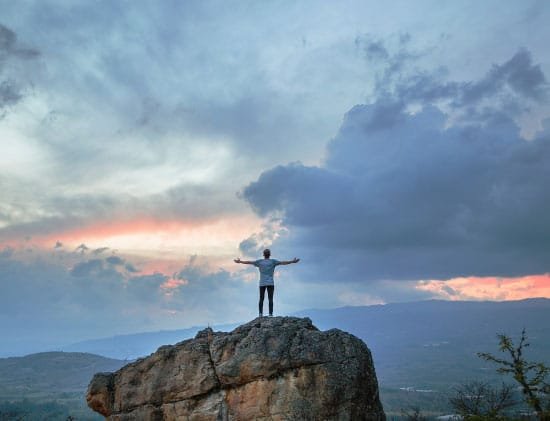 I've made major life and career changes when I realised I was "spinning my wheels" and no longer challenging myself.
I've had to hold firm to my belief in a vision when others were predicting failure.
I've had great successes, sometimes acknowledged, sometimes with others taking the credit, and more than once I've had to learn the hard way how not to do things!
I've invested time, energy and money in developing knowledge and skills for my future, even when there was a lot else going on in the day to day.
For all the effort, all the setbacks – and yes, failures – I feel good each day knowing that I keep aiming up and not settling.
What I Offer
As a successful entrepreneur and experienced senior executive, with many years experience in business, government and the non-profit sector, I work with business owners and other entrepreneurs who value having:
the support of someone who is independent, experienced, and with good strategic and creative thinking skills
someone to test ideas and potential strategies with, and not have to share their thoughts with the world too soon
the focused attention of someone outside of but informed about the business, as a sounding board for issues, ideas and strategies
access to my programs and resources for professional growth and social media strategy
When you work with me
You get the benefit of the knowledge, skills and practical wisdom I've acquired through building and leading teams, creating and managing multimillion dollar programs, negotiating at a high level with leaders in government, business and the not-for-profit sector, communicating at a corporate level with the media, and working with small and medium business owners and solo entrepreneurs.
You have access to the coaching programs I've developed over the past 14 years.
You have my proven skill in helping you get complete clarity about how you see your business and career developing, including the creation or finessing of a business vision and a roadmap to achieve that.
When it comes to coaching Des brings a range of expertise, as well as, business and life experiences to the table. And he truly cares about you and your success. Des has an uncanny ability of quickly understanding your business challenges, cutting to the chance, but in a gentlemanly fashion, and guiding you through a solution process. Although Des focuses on senior-level management, a smart company would be wise to bring him into work with mid-level people who are tapped for next generation c-suite responsibility. Des is among the digital economy pioneers and his social media strategic ability complements the traditional business and marketing skills he offers. Wrap it all up with a man who is kind, smart and savvy and you have an amazing of a coach! Toby Bloomberg, Founder, President Bloomberg Marketing
]If you're ready to take some practical steps to turn your business and professional dreams into your lived reality, if you're ready to work on practical strategies to enhance your success, and be fully supported in taking the necessary action, just click here to grab a time in my schedule to discuss how we might work together – let's talk!