I was speaking the other day to a colleague about how blogging and social media generally had helped me build my business. He asked how long it had taken for me to get the results I have now. When I told him it had taken four years or a bit more, he went silent.
We didn't pursue the topic, but my hunch is that he thought that was a rather long time.
Perhaps. But when I compare that with the results I'd had  – or rather, not had – from the preceding nine years or so I'd had a presence online, I feel that four years is not a lot for the profile I've been able to build and the business that has flowed to me. Business which I am absolutely sure would not have come if I had not taken that first step and started blogging.
More important than the business, more valuable and lasting, the friends I've made along the way. Like the wonderful people in this photo.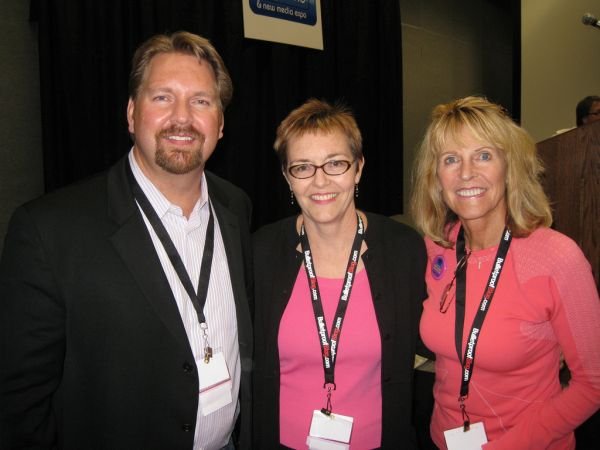 Patsi Krakoff, who is one of the indomitable duo, with Denise Wakeman, of the Blog Squad, gave me the opportunity to reflect and share, when she interviewed me a couple of days ago.
You can read the interview at Patsi's Writing on the Web.
The following two tabs change content below.
Latest posts by Des Walsh (see all)