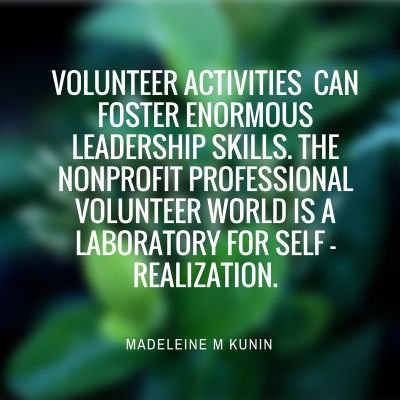 Non Profit – the Economic Dimension
According to a World Bank report, if the global nonprofit sector were a country, it would have the sixteenth largest economy in the world. In 2012 alone, the nonprofit sector contributed $878 billion to the US economy, about 5.4 percent of the nation's GDP.
With stakes that high, we could be forgiven for thinking there would be some serious research and discussion about leadership for nonprofit organizations. But evidently the research is quite limited at best: most of the research on leadership is in the for-profit and government sectors.
Podcast: Play in new window | Download
Subscribe: Apple Podcasts | RSS
Or you can subscribe via
Stitcher Radio
or via
email
Terminology
"Non Profit" or "Not for Profit"? There is a message in the use of the term "not for profit" rather than "non profit", namely that organizations in that sector often make profits and at times quite substantially, but the profits are not distributed to shareholders, owners, or founders. Or should not be! Profits are used to maintain and grow the organization or maybe contributed to the sector in some way. From my reading, in practice the terms are used interchangeably.
Types/Sectors
Social and human services
Health care
Community development
Arts and culture
Environment
Education
Sport
Measures of success
Generalization alert!
Forprofit – profit-focused leadership
Notforprofit – more relationship-based, priority on democratic decision-making and execution
Skills, Qualities, Behaviors
Various qualities/skills/behaviors common to leadership for both sectors.
Some attitudes/skills/behaviors characterizing nonprofit:
Decision-making more democratic
Collaboration very important
Vision making and vision communication crucial
High demand for skill in complex communications
The Ideal
Ideal skill/competence set: combine private sector business acumen with competence in traditional nonprofit culture (For this insight/formulation, acknowledging the paper Understanding leadership in successful non-profit organizations).
Business acumen
Includes financial competence, mission-definition, strategic thinking/planning, ability to scale, environment awareness, technological capacity, entrepreneurship, social media literacy and competency, attention to governance (transparency and accountability).
Traditional nonprofit culture
Democratic decision-making, respect for organization's history, founders, respect for volunteers.
vision-making and vision-communicating, special demand on communication skills – team, board, partners, sponsors (government, business, community).
Also – listening, patience, valuing diversity – including age
Ability to work with boards of diverse backgrounds, including business people who are often not taking the role seriously enough and/or are less than rigorous in their service. There for the kudos or to do a favor. ("Give, get or get off")
The Volunteer Sector
Many but not all nonprofits are volunteer based or rely extensively on volunteers (e.g. animal rescue organizations, sporting clubs, public galleries and museums).
Need to understand volunteers – why they join, why they stay, how to engage, how to reward, how to respect and engage skillsets and enthusiasm, what annoys or disappoints, how to recruit more.
Creative Industry Sector
Theatre directors, actors, dancers, musicians pride themselves on not being money-driven. Leader has to champion and represent their passion and at the same time balance the books.
Support, communication, attentive listening, and to others effective lobbying and acknowledgement.
Story of Arts Council of Great Britain's man's comment about what makes a good arts administrator – have "bowels of compassion for the artist" and be a good administrator. You need to listen to get the full dimensions of this. Reference is biblical – ? 1 John 17 in the King James Version.
A Quote That Sums it Up
"A strong nonprofit leader drives a sense of mission down through the organization, upward into the board and outward in to the community. He or she is willing to do whatever it takes to enable the organization to follow their mission effectively."
Paul Light. 2002. Grasping for the Ring: Defining Strong Nonprofit Leadership
Subscribe and Never Miss an Episode
You can subscribe to the Let's Talk Leadership podcast show via iTunes, Android, Stitcher, RSS, or via email.
The following two tabs change content below.
Business coach and digital entrepreneur
. With coach training from
Coachville.com
and its Graduate School of Coaching, and a founding member of the
International Association of Coaching
, Des has been coaching business owners and entrepreneurs for the past 20 years. Over the same period he has also been actively engaged in promoting the business opportunities of the digital economy. He is a certified Neurolinguistic Programming (NLP) coach, and a certified specialist in social media strategy and affiliate marketing.
Latest posts by Des Walsh (see all)