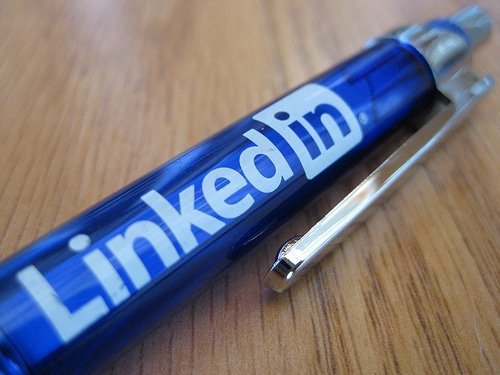 Back in January I posted here about being found on LinkedIn for your ideal search terms and promised a follow up with a demonstration, using an example of something I had done in that regard.
Here it is.
Demonstration: adding "social media marketing" keyword
To test the effect of adding a keyword phrase, I added the phrase "Social Media Marketing" to my profile, in a prominent position.
I chose that term because, with the relatively new LinkedIn feature of skill endorsements, the skill I have been endorsed most for – so far by 161 people – is Social Media Marketing.
Checking Skills and Expertise
I had been thinking of using the term "social media marketer" as the test term, as distinct from "social media marketing".  So I thought it would be a good idea to check in at the Skills & Expertise feature on LinkedIn (under "More" tab in navigation bar). I have to admit a bit sheepishly that I've just discovered this feature, which is still in beta but I suspect could prove to be very helpful in terms of search optimization.
The Skills & Expertise feature provides a way to tap into the LinkedIn database and check the keywords/categories that come up there. I found that the term Social Media Marketing was listed there, whereas – surprisingly for me – the related term Social Media Marketer was not listed there.
Which is why I went with "social media marketing".
Searches before adding the term
Before I added the term to my profile, I checked to see where I ranked for the term.
To do that, I searched (see box, top right on your LinkedIn page) on the term "Social Media Marketing" (without the quotation marks) on People, leaving the default filter at Relevance. Result for my profile worldwide on my three level network of (then at 17.5 million plus): half way down the 5th page at 55. Added the location parameter Australia in the Advanced Search (see left sidebar on your LinkedIn page): result #4 (first page).
After adding the term to my Professional Headline
I added the term Social Media Marketing to my professional headline then repeated the search process as above.
Search results: at 26 for network-wide search – up from 55 – and 1 with Australia parameter (up from 4).
Just to take the test a bit further, I added the term "social media marketing" into a few more places in the profile and saw a very modest improvement, from position 26 to 24 in the global search.
You can test very quickly
Because the changes in status in the search results happen very quickly, you can test different keywords and see the results straight away (or almost – a couple of times I've found the changes do not take place immediately).
I've done many of these tests and there is always some movement.
But I don't do keyword stuffing
I've seen some LinkedIn profiles where people seem to have gone completely overboard with keyword "stuffing", cramming their profile with whatever keywords they want to be found for. Andy Foote on LinkedInsights explains why this is a bad idea.
Conclusion
Adding keywords works, and works very quickly
Placing your keyword in the Professional Headline seems to provide the most dramatic improvement in ranking
Adding the keyword in other parts of your profile can also help your ranking for that term
Use common sense and don't overload your profile with keywords
Do you have an example of how using keywords in your profile has helped you?
Image credit: LinkedIn pen, from The Seafarer (Sheila Scarborough) via Flickr, CC BY 2.0
The following two tabs change content below.
Business coach and digital entrepreneur
, Des has been actively engaged for over 20 years in promoting the business opportunities of the digital economy. He is a certified specialist in social media strategy and affiliate marketing. Des is a global partner with the
forex
education and trading company,
CashFx Group
, where he focuses on creating futureproof financial freedom, and supporting others who desire to do the same for themselves and their families.
Latest posts by Des Walsh (see all)