This is the second social media case study from my recent presentation at the Social Media Telesummit, the title of my session being Why Building Traffic Isn't Enough: How to Become an A List Blogger in Your Niche.
This case study is courtesy of Becky McCray, whom I had the good fortune to meet last year at BlogWorld Expo in Las Vegas.
Maybe I haven't ranged far enough on the Web, but I believe there is a real dearth of social media business stories from the rural and/or small town business sectors. So having Becky agree to tell some of her story was a boon and I hope will be an inspiration for others, as it is for me.
Some quick background.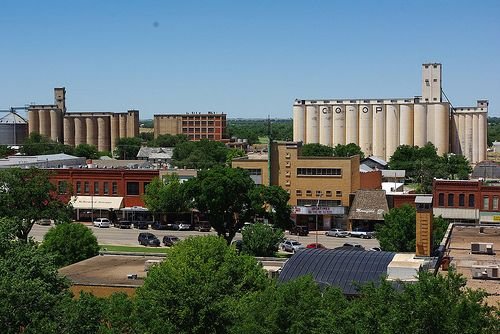 Becky is from Alva, Oklahoma (pop. 5,288 at 2000 census) – county seat of Woods County (pop. 9,089).
Becky has a small ranch and a liquor store in town and somehow finds time also to produce the blog Small Biz Survival – "the rural and small town business resource".  There are other authors at that blog but I can attest personally that Becky is a dedicated blogger. My mental picture of her the day we were leaving Las Vegas after the conference is of her sitting by the pool in the hotel courtyard, tapping away.
Here is what Becky sent in response to my questions.
(The photos are all from Becky and are licensed under Creative Commons.)
---
Blogging: How to Position Yourself as an Expert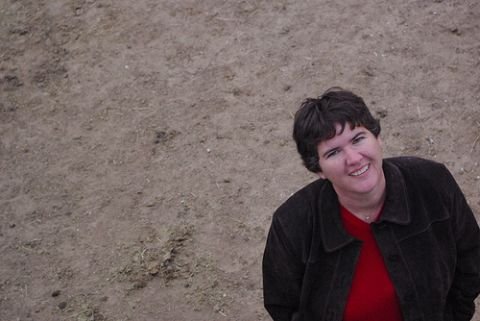 I'm probably an odd case study, because I have several blogs to talk about. There's Small Biz Survival, which didn't start to be a business promotion tool. I have another blog for my liquor store, which IS for promotion, and several others.

I wrote about this topic, positioning yourself as an expert, back in 2006 when I started blogging. You might find some useful additional comments there. (There's also an awesome comment on that post from my earliest blog friend – Chris Brogan.)
D.  Has blogging been a key driver for your marketing strategy or just a minor component?
B.  Blogging has been only one of the marketing tools for my store. As it turns out, blogging has turned into the one key tool in positioning myself as an expert on small business.
D.  How has blogging helped you build your business? Or not?
B.  In the last year, two excellent customers came to my liquor store because they found our blog and were impressed with the content.
D.  What is the business/product/service you aim to promote through blogging/social media?

B.   Small Biz Survival now promotes my services as a speaker. My liquor store blog promotes the store. Interestingly, it has to promote walk-in traffic, because the law does not allow me to ship or deliver any orders.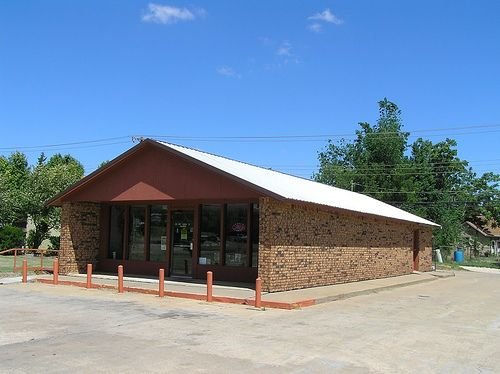 D.   Would you recommend reading your competitors' blogs, even those of your rivals, and if so why? Do you do this and if so does it help and how?
B.   You know, I really don't have competitors who blog. My liquor store competition has no web presence. But I do read a bunch of small business blogs.
D.   Have you ever had blogger's block and if so how do you beat it? Any tricks of the trade?
B.   I felt like I was running out of steam with business blogging in early 2006. Then I went to SXSW in March. I took a paper notebook. I made notes. That gave me panels to summarize, ideas to build on, and conversations to expand. So much for running out of steam! One of those resulting posts turned out to be my most popular ever. Since then, I've actively reported from all sorts of events. So my trick is to attend in-person events and get energized with ideas.
D.   We all talk about being transparent and authentic in our blogging – have you found that something that came easily or has it been a learning process: or don't you bother? 🙂
I'm authentic all the way down to the ground, but I have a limit on transparency. I tend to keep my sensitive personal life personal. Other people are much more open about such things.
D.   If someone wants to be an A-list blogger in their chosen market niche, do you have any tips or advice, what to do, what not to do?
B.   Ah! Here's where we work in my old article! Out of all the points in it, only the part about entering blog carnivals seems outdated. Now bookmarking and sharing sites are much more relevant.
My heartfelt thanks to Becky for her "from the trenches" responses to my questions and for the photos.
If by any chance Becky's story does not resonate for you as it does for me (in case you hadn't noticed, I am full of admiration for what she achieves), you might know someone doing it tough right now, or just getting by, with a rural or small town business, who might find it helps them see how social media could be useful for their business. Do them a favor – put them onto Becky's Small Biz Survival. Can't hurt and who knows, one day they might be blogging celebrities and thank you for that!
The following two tabs change content below.
Business coach and digital entrepreneur
. With coach training from
Coachville.com
and its Graduate School of Coaching, and a founding member of the
International Association of Coaching
, Des has been coaching business owners and entrepreneurs for the past 20 years. Over the same period he has also been actively engaged in promoting the business opportunities of the digital economy. He is a certified Neurolinguistic Programming (NLP) coach, and a certified specialist in social media strategy and affiliate marketing.
Latest posts by Des Walsh (see all)