Great news from the Australian National Capital: house full at Social Media Club Canberra launch
It looks as if Social Media Club Canberra founder Stephen Collins (aka @trib on Twitter) had a not unpleasant problem at the SMC Canberra launch breakfast this morning in the national capital: evidently a bigger than expected turnout.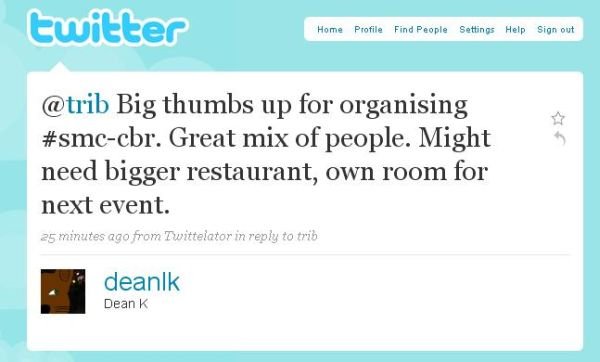 Not long before you'll need the National Press Club, Steve!

The following two tabs change content below.
Des Walsh is a business coach and social media strategist. He helps owners of small and medium business meet confidently the special challenges of this age of rapid transformation, deliver great results and stay balanced and happy in the process. Des has been actively engaged for over 20 years in promoting the business opportunities of the digital economy, is a certified specialist in social media strategy, a blogger, podcaster and co-author of the best-selling book LinkedIn for Recruiting.
Latest posts by Des Walsh (see all)