Great news from the Australian National Capital: house full at Social Media Club Canberra launch
It looks as if Social Media Club Canberra founder Stephen Collins (aka @trib on Twitter) had a not unpleasant problem at the SMC Canberra launch breakfast this morning in the national capital: evidently a bigger than expected turnout.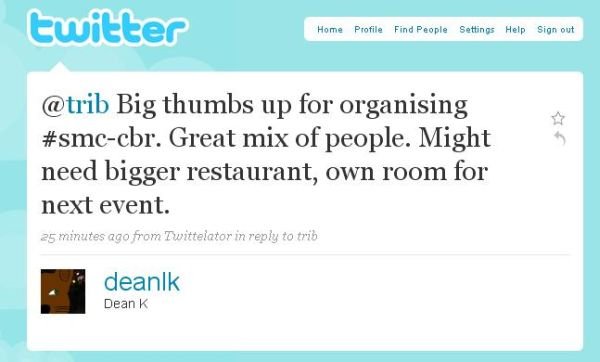 Not long before you'll need the National Press Club, Steve!

The following two tabs change content below.
Latest posts by Des Walsh (see all)