I know there are lots of Canadian bloggers and in endeavouring to list a few here I may well be omitting people I should reasonably have thought of. If so, I do hope you will leave a comment and the link to your blog.
Here are some I've thought of or have been suggested.
Tris Hussey at Maple Leaf 2.0 – Technology and Web 2.0 News in Canada (Update 2011: this blog seems to no longer exist)
Glenda Watson Hyatt – The Left Thumb Blogger
Sherman Hu, master of online marketing, at ShermanLive.com
Leesa Barnes – online marketer and Podcasting diva
John Guise – Canadian Expat in Shanghai – One Eyed Panda's Journal
Laurie Hayes at the HBB Connection
Happy reading! Happy Canada Day, fellow bloggers, readers and subscribers, and all – I appreciate you!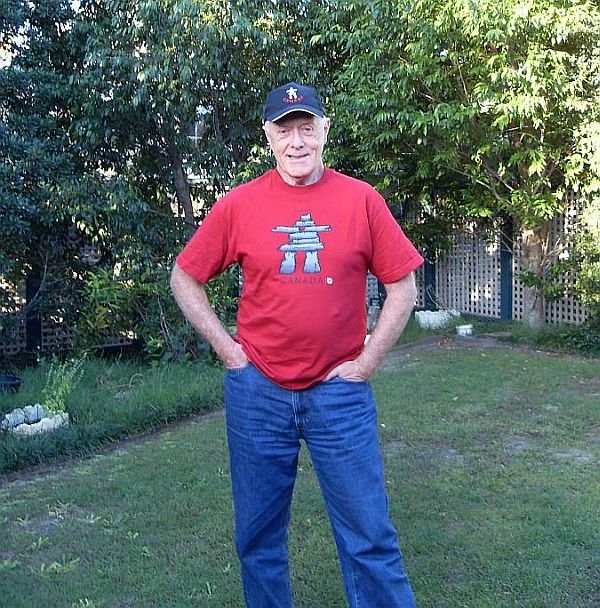 In my Vancouver, Canada t-shirt and cap: photo copyright by Suzie Cheel 2008
The following two tabs change content below.
Business coach and digital entrepreneur
. With coach training from
Coachville.com
and its Graduate School of Coaching, and a founding member of the
International Association of Coaching
, Des has been coaching business owners and entrepreneurs for the past 20 years. Over the same period he has also been actively engaged in promoting the business opportunities of the digital economy. He is a certified Neurolinguistic Programming (NLP) coach, and a certified specialist in social media strategy and affiliate marketing.
Latest posts by Des Walsh (see all)