I've signed a few non-disclosure agreements (NDAs) – or confidentiality agreements – in my time, one quite recently.
But while I can bring to mind plenty of good deals I've done with people on a handshake, even a virtual handshake, I can't recall a single good deal that has started with signing an NDA before we even talked.
Fortunately, with the last NDA I signed, I still have no real idea what the proponent actually had in mind, so I'm in no risk of letting anything slip in an unguarded moment. I.e. nothing to let slip.
What I do know is that I decided that in future I would either not sign another NDA just to have a conversation. Or if I did it would be for very compelling reasons.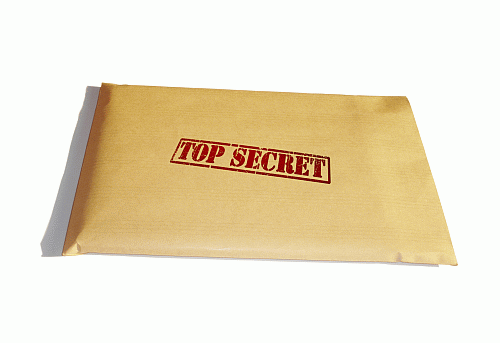 Now I discover that VCs do not sign NDAs. Hmmm, I'd wondered about that.
Rick Segal spells it out:
VC firms typically do not sign NDAs for first looks/meetings.

VC firms typically do not sign NDAs with promises not to evaluate the same or similar businesses included.

VC firms typically do not sign NDAs with 5 year no contact clauses included.

VC firms typically do not sign NDAs with promises to report any contact with competitive businesses included.
So why should I sign an NDA as a pre-requisite just to discuss a possible joint venture? No good reason, as far as I can see. Several good reasons not to.
The only exception I can think of is where a government agency requires it. In my experience, that's not likely to arise anyway.
RIP NDA for this cat.
via Zoli Erdos and Alexander Muse
photo by spekulator
The following two tabs change content below.
Business coach and digital entrepreneur
. With coach training from
Coachville.com
and its Graduate School of Coaching, and a founding member of the
International Association of Coaching
, Des has been coaching business owners and entrepreneurs for the past 20 years. Over the same period he has also been actively engaged in promoting the business opportunities of the digital economy. He is a certified Neurolinguistic Programming (NLP) coach, and a certified specialist in social media strategy and affiliate marketing.
Latest posts by Des Walsh (see all)